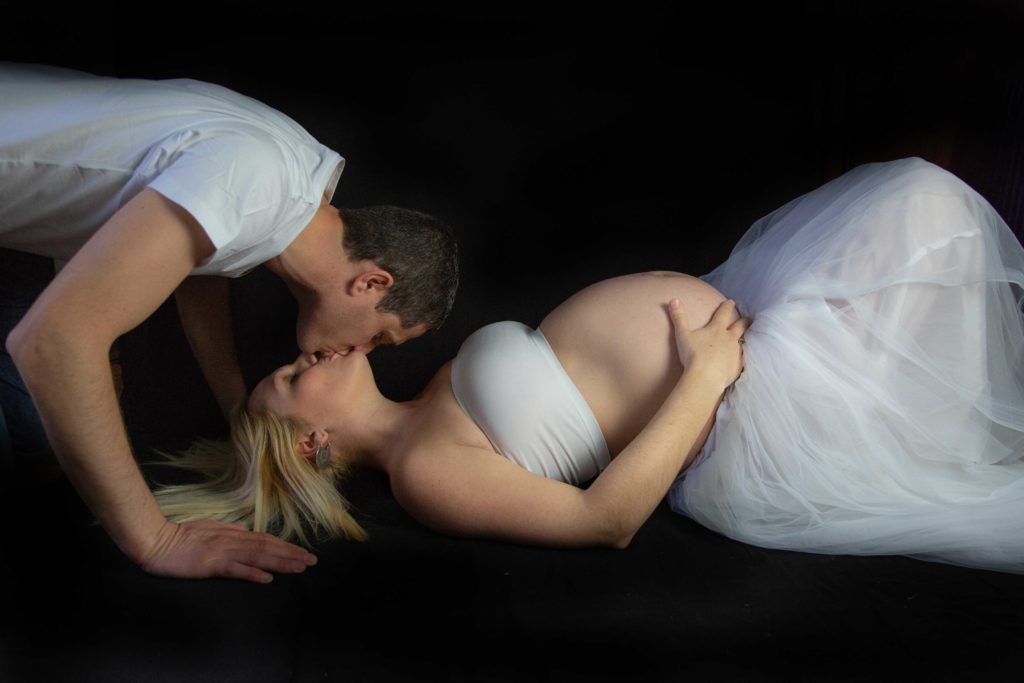 Photos Pregnancy réolaise

Because pregnancy photos in the Réolais out of season, it's just too good ….

But of course who says pregnancy photos out of season says photos both outdoors and in the studio. So here you have a lovely family who prepared their session well and came with perfectly matching clothes;)

In view of the unstable weather, we prefer to leave immediately at the Moulin de Piis. This fortified mill is a place steeped in history and simply superb with its stones and small wooden bridges !!!!
We therefore take the opportunity to do 3 color themes! We start with the color chosen by Prescilla, mustard yellow. And indeed this mustard yellow maternity dress will delight her !!! And with the matching outfits of dad and the little cap it's just too great !!!! We choose the storefront with this magnificent Mill door … needless to say that between the future dad and the little boy I don't know which one is the most turbulent Then we continue with a nice jean and black theme and a red theme, you tell me which color you prefer 🙂
Personally with this charismatic blonde, I find that it is the mustard that highlights it. And that is why we are continuing the studio session in this mustard theme !!!! But you will see, we had a lot of fun in the studio between family delirium, close-up on the beautiful rounded belly … By alternating bright photos and dark photos, there will be something for everyone !!!!

keywords: Piis mill, red, mustard, white maternity dress, studio photos black background and white background , pregnancy and birth photographer in Gironde, near La Réole, family style photos,
pictures mom pregnant, dad and little boy, spontaneity, clothing agreements