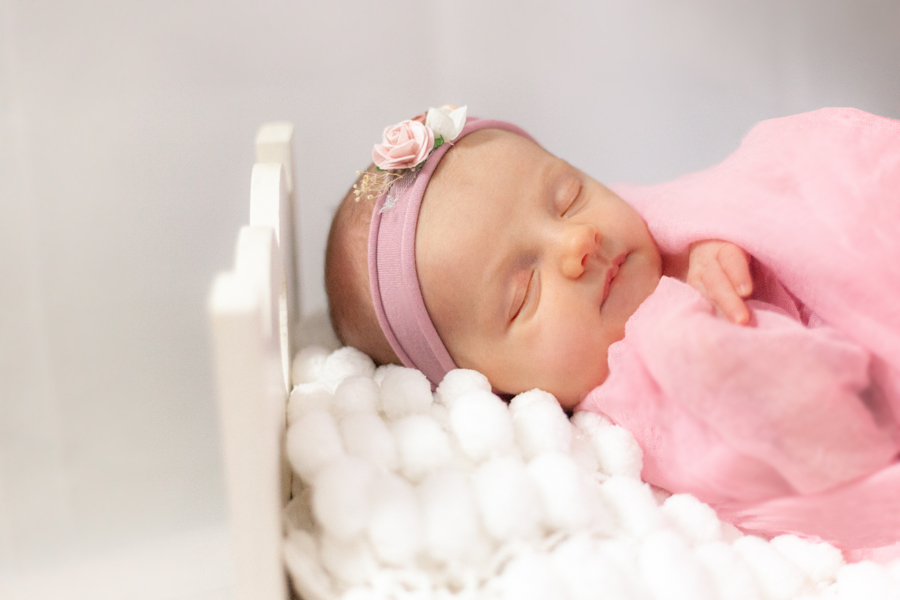 Birth in grey and pink : the little Roxane

A birth shoot in grey and pink for this little Roxane choupette!
After the pregnancy shoot of these dear parents, here is the little flea Roxane in a pink and grey theme as her room;)
Finally the girl will be warm almost to the end despite the fear caused much too soon!
Roxane had 15 days at the time of the shooting and so did not really want to keep her eyes closed during the session.
We still could do some staging just after feeding.

A staging in white and pink tones with wrap and headband on a small wooden bed.
Then a staged in gray and pink in a small basket.
After unfortunately, the mini miss preferred to stay awake and toned so OK for photos with his family 🙂
But over the photos all alone;)
For the little anecdote, this pretty lady frankly made us laugh after a sumptuous pee on mom!
I let you discover the little wonder! Who as his parents will necessarily be a great dancer;)
If you do not know what I'm talking about so check out the pregnancy shoot Emilie, you'll understand!

For information, dad, mom and big sister dared the dance tutu … but shh I did not tell you anything